Why join SACEM ?
Why should I protect my musical creations ?
While protecting your musical creations, you can benefit of receiving your royalties whenever your works are played, and prevent your work from being used and broadcasted without your consent.
---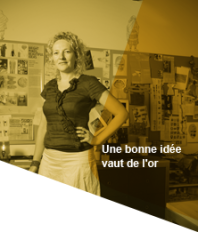 How can I protect my musical creations ?
In Luxembourg, it is by joining the SACEM Luxembourg that authors and composers protect their works, once they are:
Either a commercial recording on CD, DVD or any other multimedia support system
Either performed during a concert
Either broadcasted over the radio, on television or over the Internet
There are also other ways to protect your work, as for example under the form of registered mail send to yourself, or the 'i-dépôt'.
Further information regarding the letter is available on their official Benelux website of the intellectual property: www.boip.int
---
When do I get my royalties?
Is it only SACEM Luxembourg that distributes royalties?
Have your works already been broadcasted in public or been reproduced ?
If the answer is yes, then there you already have one of the reasons why you should join SACEM Luxembourg. We do not only ensure legal protection, but also the perception and distribution of the royalties for the public distribution of your works (radio, TV, concerts, shows,…), as well as the reproduction on CD, DVD, CD-ROM,…) or on any other hard drive support (USB, multimedia reader, SD card,…).
All the registered works, memberships and accounts are managed daily in our computer database, just as well for Luxembourg, as for foreign countries.
SACEM represents more than 176 150 members, including 1200 Luxembourgish members and has a repertoire of over 62 million works worldwide!