25-06-2019
Sacem Luxembourg
New global online course on copyright and the business of creative industries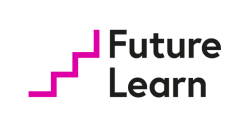 A new global online education course about copyright, authors rights, royalties and the creative industries is now open for enrolment for learners across the world.
The free online MOOC (massive open online course) from CISAC and FutureLearn: Copyright and the Business of Creative Industries, is a unique course explaining the role of copyright in the creative and cultural industries. Registration opens Monday, June 24th, 2019. The course begins Monday, July 22nd.
The four-week course follows the earlier CISAC-FutureLearn MOOC: Exploring Copyright, which attracted over 10,000 learners across the world. 
Back