Television Channel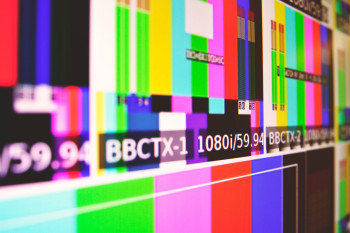 Getting a Licence for a TV Channel
This licence concerns several repertoires. SACEM Luxembourg and SDRM simplify the procedure with a single contract.
The works you use were created by authors and composers and are protected by law.
You must get licences from authors' societies to use them.
SACEM Luxembourg, SACD, SCAM, ADAGP and SDRM – as well as sister societies abroad which have signed reciprocal agreements offer you a single contract to license all the works in their repertoires.
With this single contract, you pay the royalties which are then distributed among the creators and publishers, to remunerate their work. Paying royalties entitles you to use these works in full respect of copyright/authors' rights.
---
TARIFFS
Authors' remuneration is proportional to the broadcaster's resources.
The applicable base rate is 5%.
This rate covers, in general, the repertoires of:
- SACEM, SACD, SCAM, ADAGP and SDRM for SACEM mechanical reproduction rights.
For the use works from the repertoires of authors' societies for the forms of exploitation defined in your contract (e.g., broadcast by cable, satellite, ADSL or fibre, terrestrial airwaves...), you will be granted a blanket licence which does not depend on the number of works used. This entitles you to draw from the authors' societies repertoires, on condition obviously of respecting the authors' moral rights.
---
LICENSING CONDITIONS
Your licence is granted for reproduction rights and performing rights.
This licence does not concern, in particular, moral rights, subsidiary rights, such as arrangement, adaptation and translation rights, etc. Nor does it concern neighbouring rights.
You must be of legal age or the legal representative of a minor or a person under guardianship or curatorship.
For more information please call at (+352) 475559-25 or send us an email at